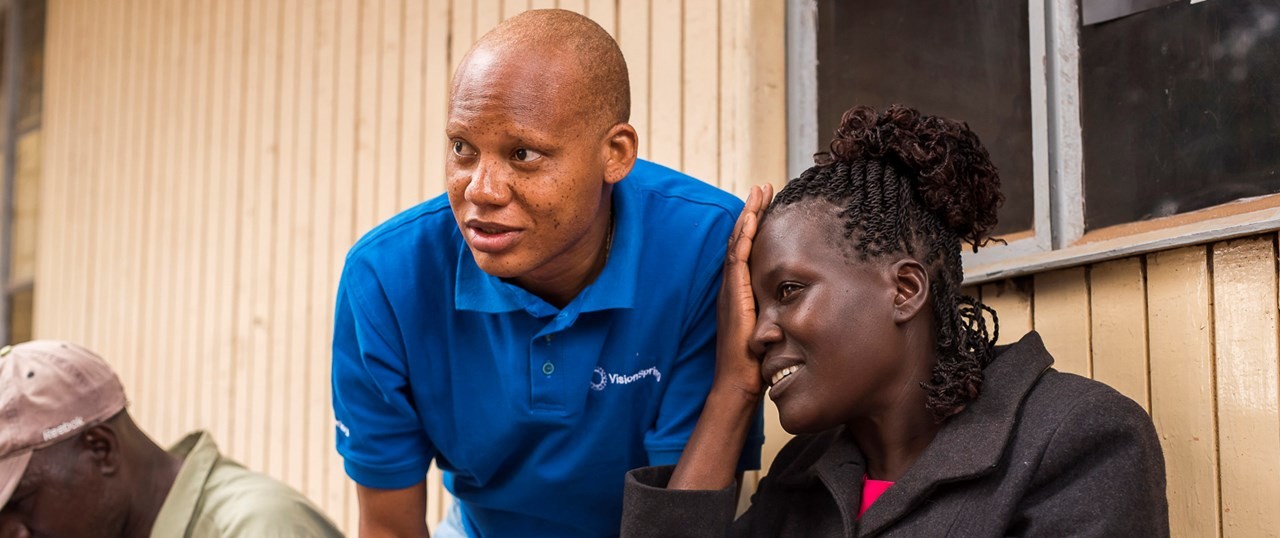 Joining a Social Enterprise
Are you a changemaker who wants to play a pivotal role in restoring vision for millions of people in low-income communities around the world?
Do others describe you as determined and entrepreneurial? Are you looking to use business practices to create social impact?
VisionSpring creates access to affordable eyewear, everywhere, because clear vision creates opportunities for increased earning, learning, safety, and civic participation, and improved quality of life. As a social enterprise, we hold mission and business goals in constructive tension. While we judge our global performance on social impact measures, our focus on sales and revenue targets ensures we grow effectively and efficiently.
If you're coming from the private sector, this may be the first time you are considering serving customers who live on less than $4 per day. If you have spent your career in the nonprofit sector, this maybe the first time you are considering entering a sales-driven organization. All backgrounds are welcome. We're committed to growing and learning together. We can't wait to see how you will apply your skills and expertise to transforming the systemic dysfunction of an optical market that has failed to deliver eyeglasses—a 700-year-old technology—to 2.5 billion consumers in need of vision correction.
Our Values
At VisionSpring, we seek to help our customers, partners, and colleagues do well. We do so through our four core values: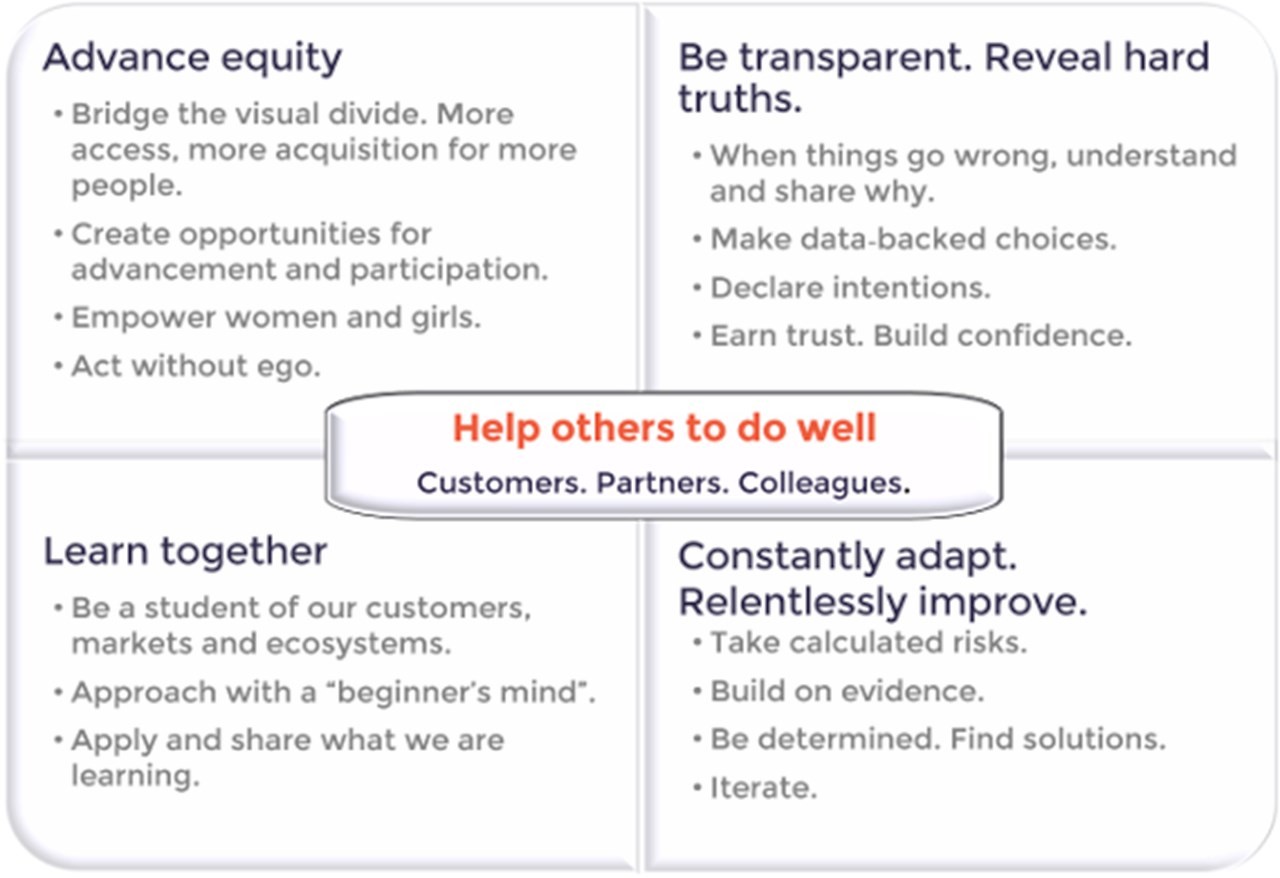 Advance equity By creating opportunities for advancement and participation; eliminating disparities and removing barriers for disadvantaged individuals and groups; empowering women and girls; acting without ego; listening to all voices; and celebrating diversity.

Constantly adapt, relentlessly improve By embracing and driving change; taking calculated risks; building on evidence; being determined; and focusing on solutions.

Learn together By approaching everything with fresh eyes; being a student of our customers, markets, and ecosystems; and applying and sharing what we continue to learn.

Default to transparency, reveal hard truths By communicating honestly; declaring our intentions; sharing information, even when doing so is uncomfortable; earning trust; and trusting others—with verification.
VisionSpring Hiring Process
We'll be frank: our hiring process is only fun for people who really want to be a part of the VisionSpring team. We hire slowly.
Be prepared for multiple interviews, a character assessment, and a written exercise. We typically ask finalist candidates to present their work to the hiring committee. At the end, we'll know if you have the skills, experience, and character to be successful at VisionSpring, and you'll know if we are the kind of place that will have you looking forward to Monday mornings (or Sunday mornings if you are on the Bangladesh team).
The First Questions We'll Ask: Why VisionSpring? Why Now?
If you are motivated by a high-growth environment and want to work with a talented, purpose-driven team, VisionSpring could be the best next step in your career. When you apply, have your story ready. Better yet, float your resume to the top of the pile by submitting your application with answers to the first three questions we are going to ask:
Why does joining a social enterprise to accelerate the uptake of eyeglasses among low-income consumers in emerging and frontier markets appeal to you at this stage of your career?
What challenges do you anticipate you would encounter in this role at VisionSpring? What expertise will you bring to address them?
How will you know if VisionSpring is the right fit for you?
Please limit your responses to one page total. You may incorporate your answers into a cover letter.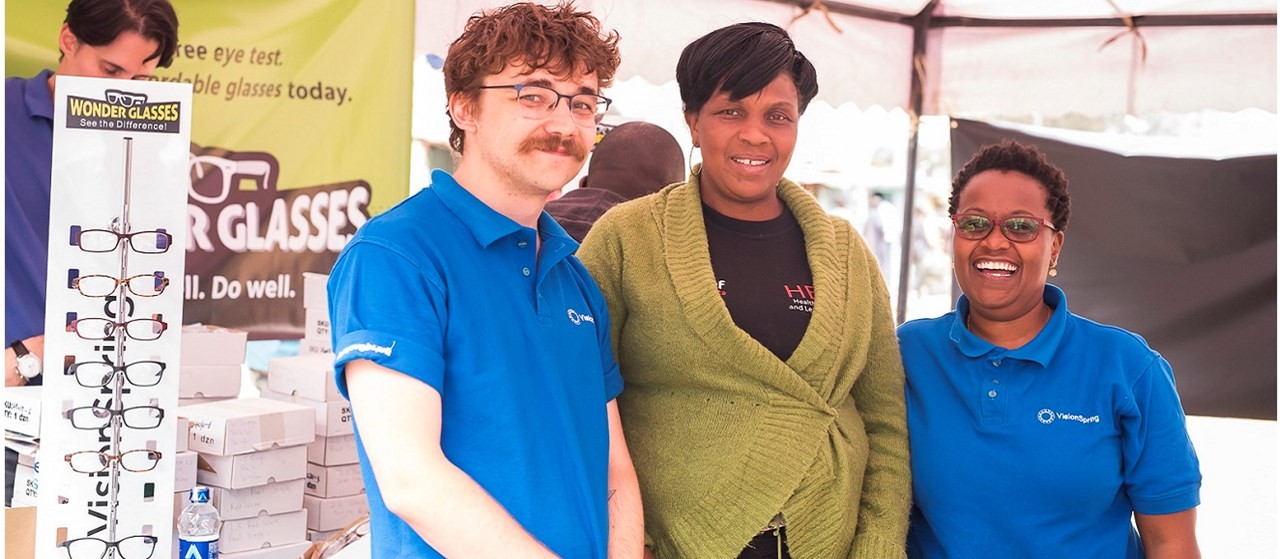 Global Director of Monitoring, Evaluation, Research, and Learning
GMT -5 to +5 time zones (GMT -2 to +2 preferred)
VisionSpring seeks a global director of monitoring, evaluation, research, and learning (MERL) to lead the development, execution, and quality assurance of the MERL strategy in alignment with VisionSpring's mission and values. The global director oversees the generation of evidence demonstrating programmatic and organizational impact, and is responsible for developing and implementing VisionSpring's MERL systems and frameworks to ensure routine and effective use of quality data and information to support program design and decision making. The person in this role ensures that our programs evolve based on evidential learning and adaptation, and supports shared learning across the organization to increase scale and impact.
Global Director/VP, People and Culture
USA (Eastern or Central time zone)

The pioneering social enterprise, VisionSpring, seeks a dynamic and experienced global director/VP of people and culture to develop a growing team of 275 colleagues in eight key markets (India, Bangladesh, Ghana, Kenya, Nigeria, Uganda, Vietnam, and Zambia) and the U.S. support office. The global director/VP creates and owns the organization-wide human resource strategy, analysis, processes, and implementation to ensure that VisionSpring offers an exceptional team experience in service of our mission. The person in this role is a values champion, leading organizational development...