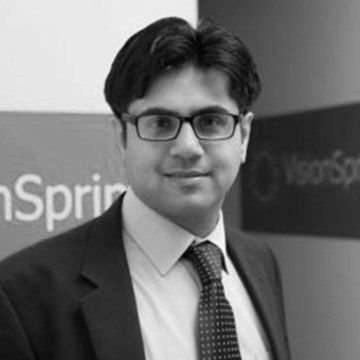 Anshu Taneja
Anshu Taneja leads operations for VisionSpring in India.
Anshu has several years of experience working within different countries and across various sectors in a range of roles. Anshu is passionate about leveraging business principles to change the world.
Anshu Taneja received his Master of Business Administration degree from the Saïd Business School at the University of Oxford and is a science graduate from St. Stephen's College at the University of Delhi.
In 2017, the University of Oxford, Saïd Business School, and the Skoll Centre for Social Entrepreneurship recognized Anshu as an outstanding alumnus for focusing his career on effecting high-impact, positive change.
His hobbies include tennis, running, movies, and traveling.